Looks like posting monthly summaries is just about all the blogging I'm doing these days. Our days are filled so full, and sometimes there's not much to say about any one thing. Ebbs and flows.
I completely failed to do anything for Kids Clothing Week. I meant to sew for Caitlyn but then decided I needed to finish something things that had been lying around for ages first. That took way longer than anticipated. Pictures later.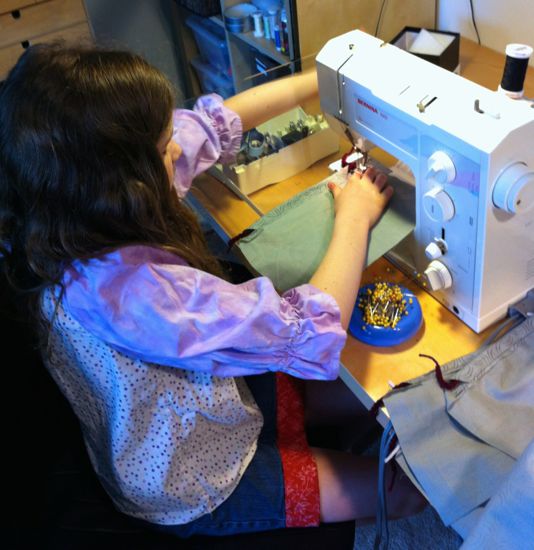 On the other hand, Caitlyn actually used the sewing machine. We made 100 fabric grab baggies.
We saw the Broadway (touring) version of The Lion King. It was supposed to be an early birthday surprise for Caitlyn but I think she caught on before we got there. Oh well. She loved it, of course. I liked the mix of actors and puppetry.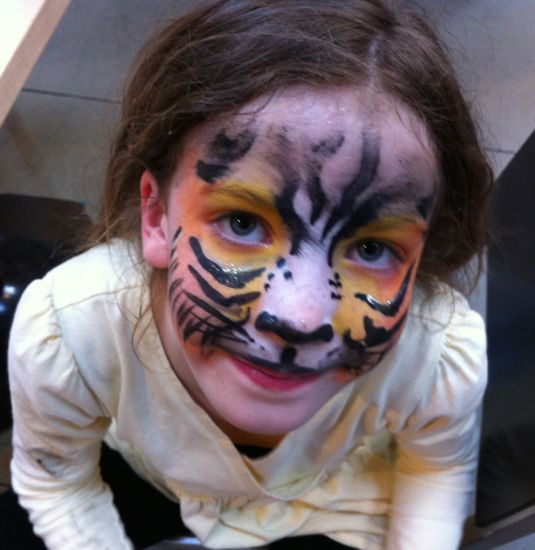 Whirligig, a festival of bouncy houses, came to the Seattle Center. Caitlyn bought herself a painted face then bounced for several hours, sweating and smudging her face. She said it was totally worth the $8, even if we had to wash most of it off before heading home.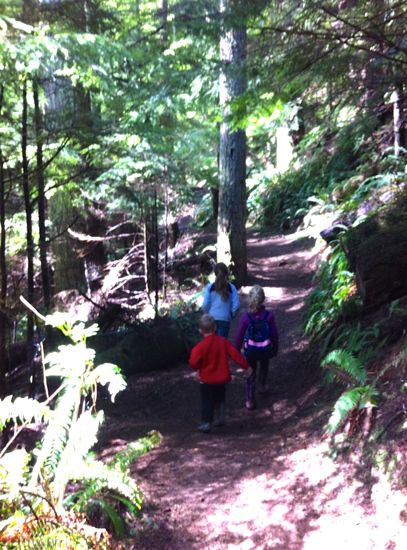 Caitlyn and I joined some friends for a hike on Tiger Mountain.
We saw an IMPulse Circus Collective performance at the Moisture Festival. The finale included toilet paper being flung at the audience… Caitlyn thought this was amazing.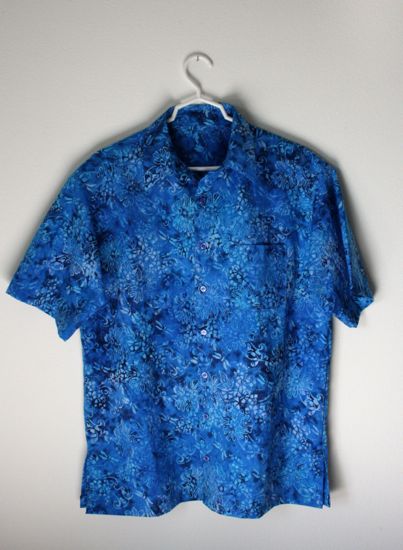 I finished this shirt for Ian. I don't have anything new to say about it. It's the same pattern as this one and the one I made in March.
National Geographic Live came to town. We saw lectures/presentations by Carsten Peter and Kevin Hand.
I've been spending my Fridays at Town Square Fabric & Yarn and working on their web presence during the rest of the week. Good stuff!
There was a Passover Seder, an Easter Brunch, my birthday, and a rock and gem show, all in one week. Caitlyn participated in the silent auction at the rock show and came home with picture jasper, peacock ore and other pretty things.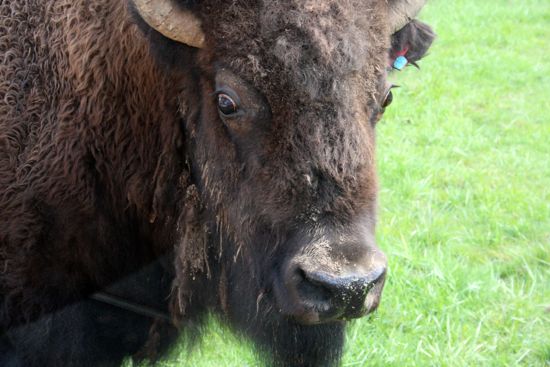 We squeezed in a field trip to Northwest Trek before the month ended. Yes, that's a bison. Yes, he was that close.
We've already had two field trips in May Maybe I'll get actual posts written about them before I have to do another month-in-review post like this one. Maybe I'll just go take a nap.
Save