I've been a bit of a slacker about getting my blocks for Sew.Quilt.Give. posted. So, three months worth, all at once!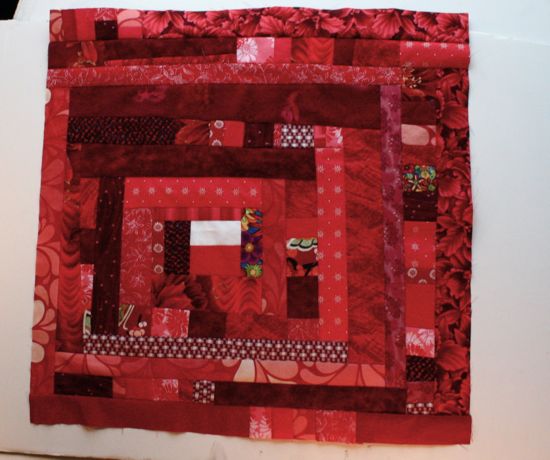 In September, we did "slabs", a term I've never encountered before for a large, single color block. Our inspiration/example quilt came from Dining Room Empire. This block is 21 inches square… trust me, that's big. But I don't think I have any red bits left in the scrap basket!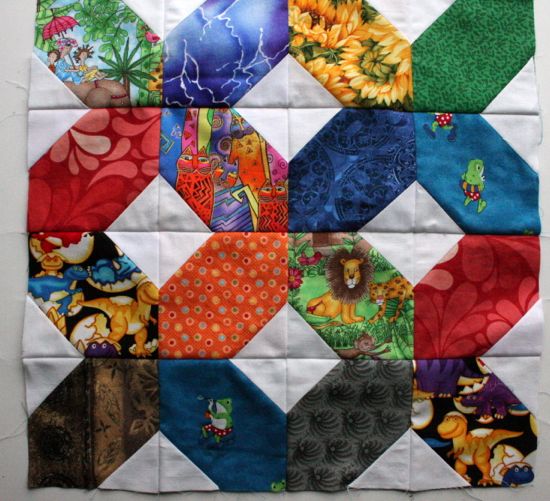 Next up, we made Xs and Os (or Kansas Dugout, depending), with a white background and "boy" colors. I don't know if these are boy colors, exactly, but it's not pinky-princessy-girly. I always forget I've got a small collection of silly juvenile prints (Hatching dinos! Jungle explorers! Bubble-blowing frogs!) since I sort them into a "multicolored" bin. Fun to make a block that used so many of them.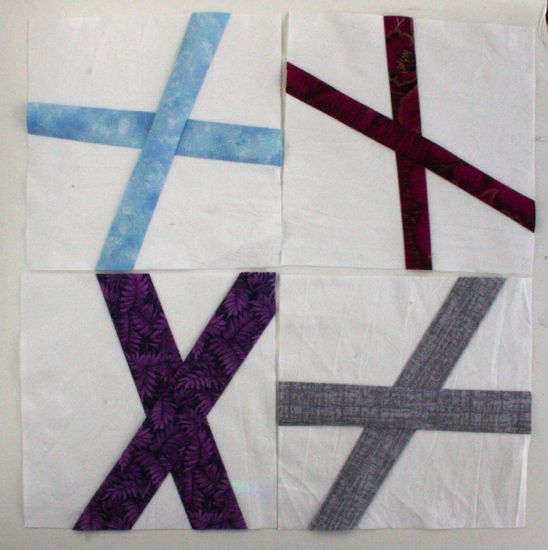 November's Wonky Cross blocks were really easy. Although I wonder if I made them a little to "x"-like and less cross-like?
And there they all are. Sew.Quilt.Give. is taking December off, so no more bee blocks til January. Maybe I'll finally finish my quilt from March?
Save