Remember my postage stamp quilt from PS I Quilt's Postage Stamp Quilt Along? I've finally got this one all wrapped up!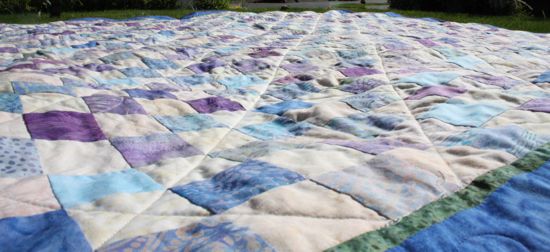 I put the borders on the quilt top ages ago, got it all prepped for quilting, and then I must have gotten busy. I remember doing the straight-line quilting in the center and then intending to free-motion quilt the blue border. Of course, I would have needed to free-motion quilt something else to figure out how to do it properly, since the last time I tried I ended up with a knotty mess. So the quilt sat and sat. So sad!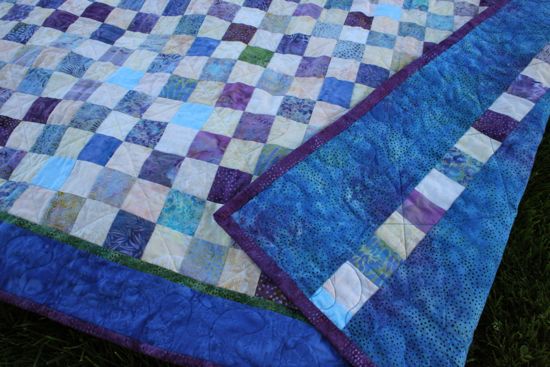 I finally just did my usual fat meanders. It's not free-motion exactly, since I don't drop the feed dogs for this but do loose swoopies while I wrestle the quilt (this is a big one!) through my regular machine. I can't do this for very long since it gets a bit painful; quilting a whole quilt with swoopies takes weeks.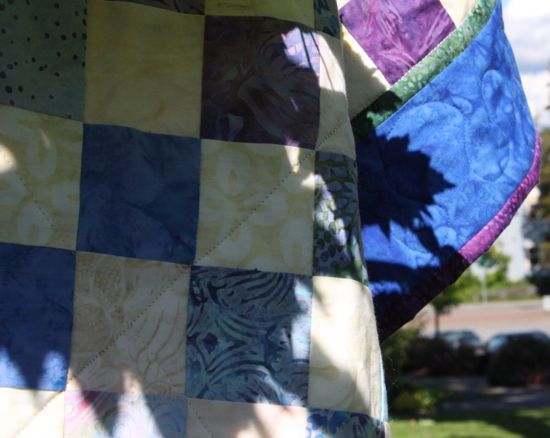 I still think I'll make another postage stamp quilt someday. I'm still really liking this one with it's on-point setting. I'll just add it to my list of quilts I'll make someday.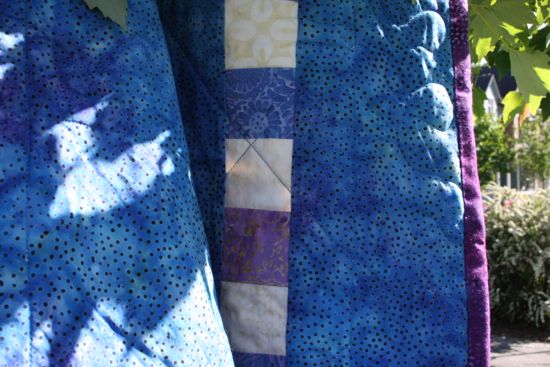 I had extra blocks that wouldn't fit in my layout, so I took them apart and made a couple of long strips to add into the back. This may be the first time I've done anything besides a plain, single fabric for the backing. I know there are lots of people that piece backings out of the leftovers from the more organized front, but while I like the little something of these extra strips, I think I generally prefer the plainer backs. I like knowing that the back of the quilt, is, well, the back. I can hang it or fold it or have a side that is ok for grass stains on picnics without worrying that I'm obscuring or damaging something I put as much work into as I did on the front. I suppose this makes me less of a historically accurate quilter, since plain, single fabric backs are perhaps not as resource-wise as piecing something out of leftovers.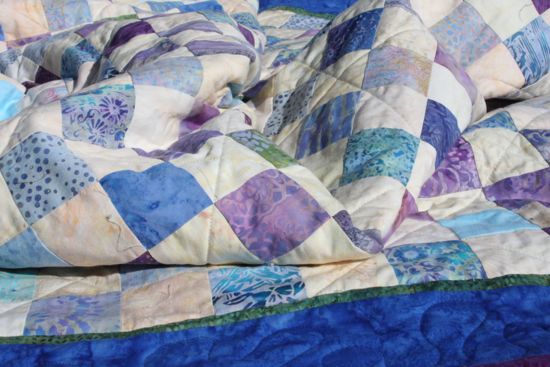 I really enjoyed making this one, but I'm also glad to have it done. Next!
Save