While I may not have been here much, don't think I've not been busy in the making department. Here's a mini parade of things I've finished (mostly) recently. I could drag this out with a post for each item, but at the rate I'm going, it'd be October and I'd still be writing posts for things I did in May.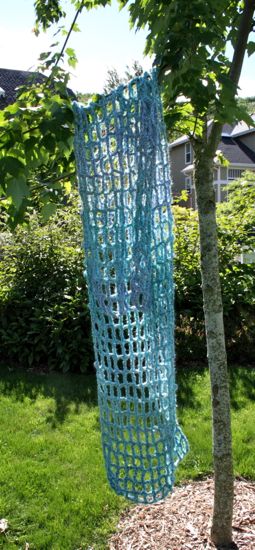 I had some leftover yarn ("waterfall" Homespun from Lion) from a previous project. I found this mesh scarf pattern via Ravelry and thought, well there's a way to use up some leftovers and get something reasonably sized out of it.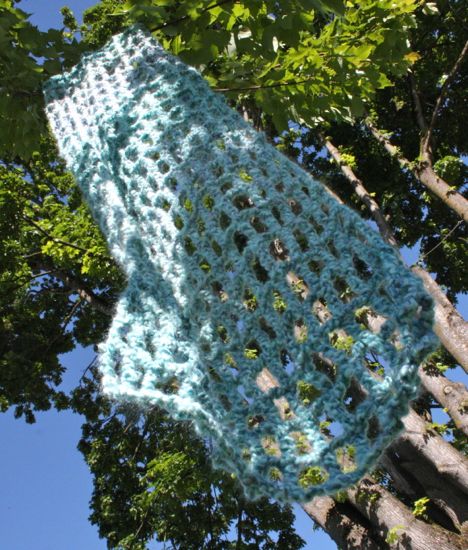 Of course, what I had made something too small so I had to go get more. The result is a scarf that's more like a shawl. I also let myself crochet this on automatic pilot, so one end is two squares wider than the other due to random increases somewhere in the middle. While I'm at it, I could wonder how I plan to wear this and with what. It's the wrong color for fall; it certainly won't go with this shirt: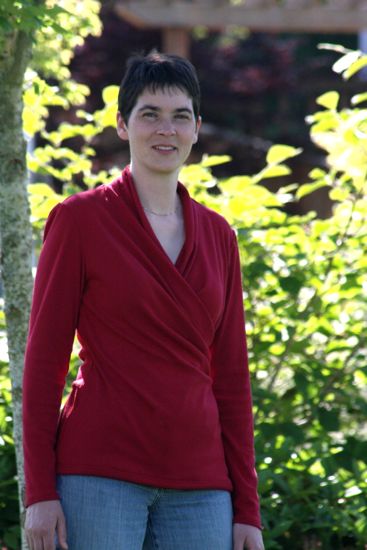 This is Not A Spring Top. It's McCall's 6513 and it's another failed attempt at stashbusting. That is, I bought fabric for it in the fall but apparently was looking at the wrong view at cutting time. Rather than make the view I had enough fabric for, naturally I went out and got more (and a different pattern to use with the fabric I have). So this wasn't stashbusting so much as stash-increasing.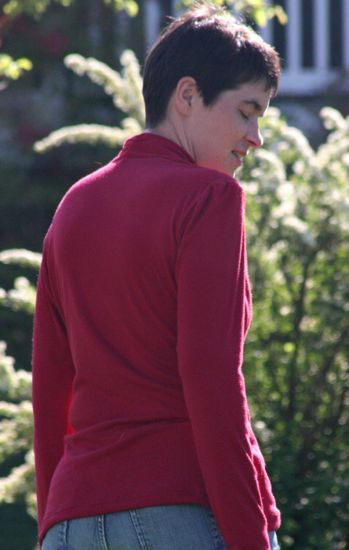 But it came out well, and I look forward to wearing it when it's not toasty outside. And my Wardrobe Improvement Project now has added one more Truly Long Sleeved Shirt to my closet.
This next project isn't for my closet at all: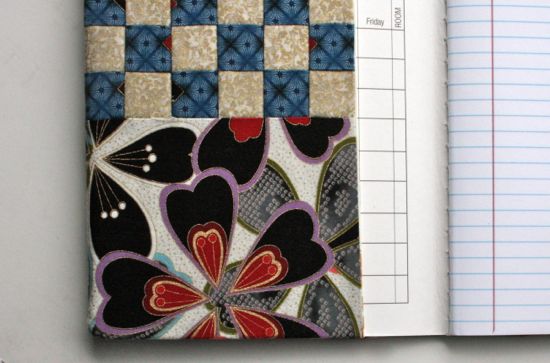 This journal cover was a (rather late) birthday present for Lianna. I almost never give birthday presents on birthdays, since birthdays have a way of sneaking up on me. I didn't even figure out what I wanted to do about my own birthday this year until it was about a week away.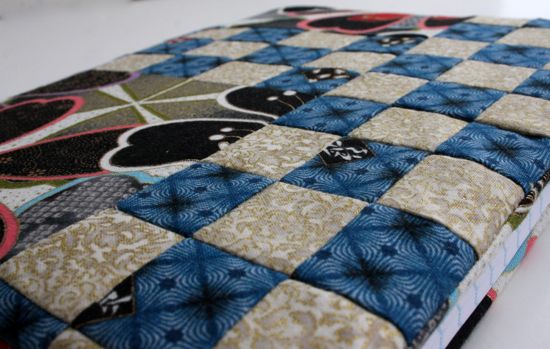 Wait, we were talking about journal covers, right? This one is based on Stitched in Color's tutorial with an added lining. And the fabric all came from Stash. I really like the subtle gold in these fabrics. If I were to make a journal cover with this pieced design again, I think I'd make my nine-patches smaller. When I was thinking it through, having my squares finish at 1 inch seemed pretty small, and I think it looks fine, but it doesn't quite match up what I had in my head. I suppose this is why one should sketch out a design first, huh?
See, self, I am finishing things!
Save