We recently had some gift-giving occasions come up. I nudged Caitlyn a bit ("I bet Grandma would really like it if you made a little something for her…"), and then she surprised me with a request to borrow the fabric markers. We talked it back and forth a bit ("It would be weird to draw on a piece of fabric and then not turn it into something…") before she settled on potholders/mug rugs.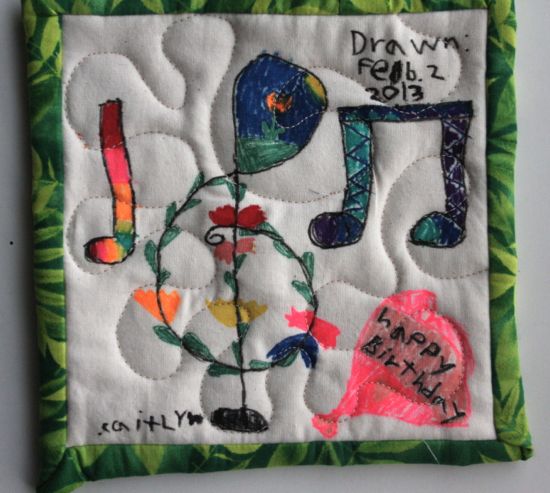 The results are almost all Caitlyn. She pressed the fabric; I cut the squares and marked seam allowances. She came up with and drew the designs.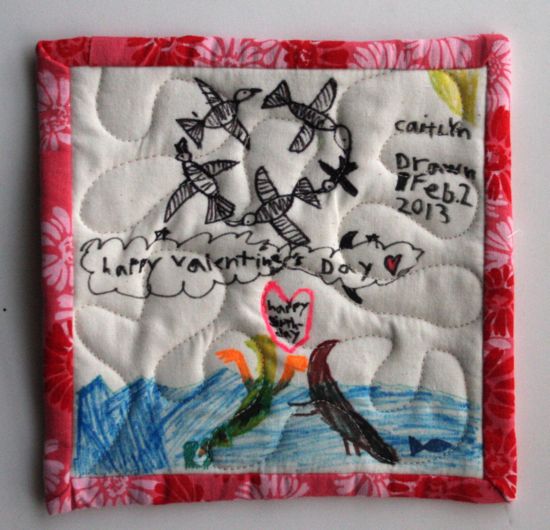 She picked the backing fabrics, the quilting thread, and the binding fabric. I did the assembly.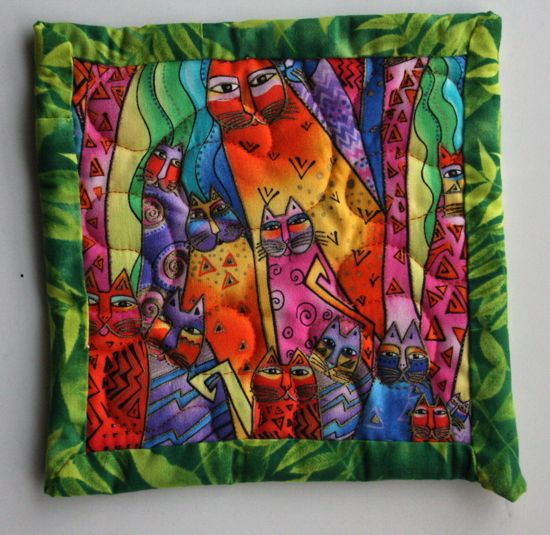 She enthusiastically pressed everything several times. She loves ironing, especially when she can use the spray to really soak the fabric.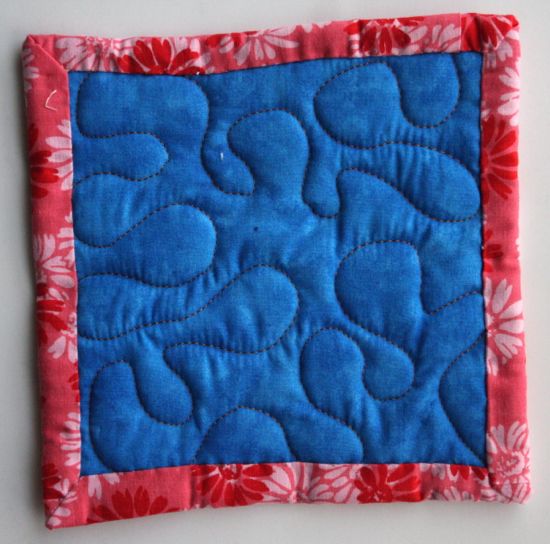 The end results came out pretty cute, I think. Even better, this was one of our more collaborative projects, one where we were both pretty equally involved, sharing the work, not wandering off in the middle of it. While it's neat that it happened with a project well within my "territory", I especially enjoyed that we were working so well together. Happy Mama Moment.