It's not the 25th yet and all my Bloggers' BOM blocks are done!
Here's Block 12…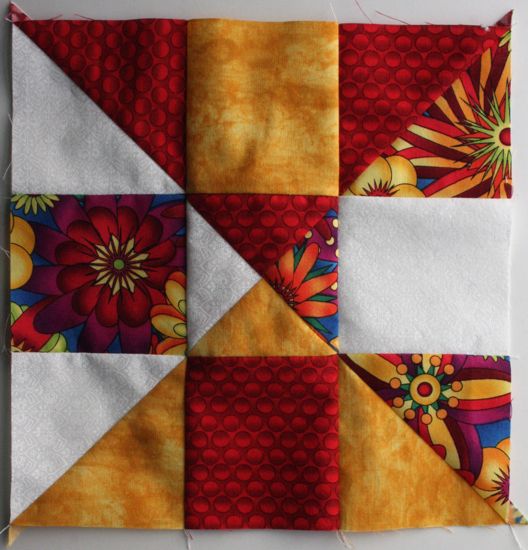 And here's Block 13.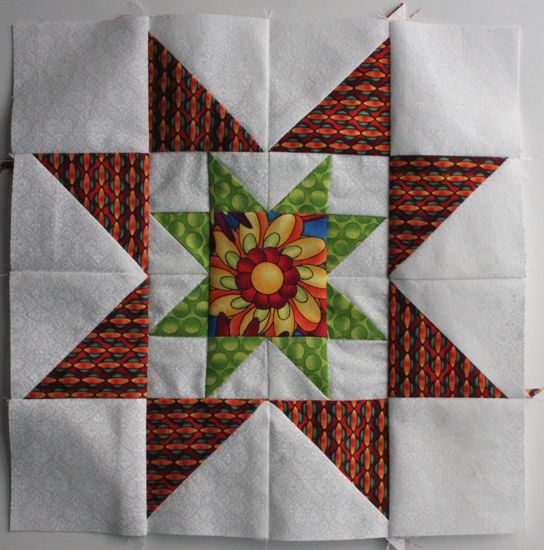 Time to figure out how to arrange them!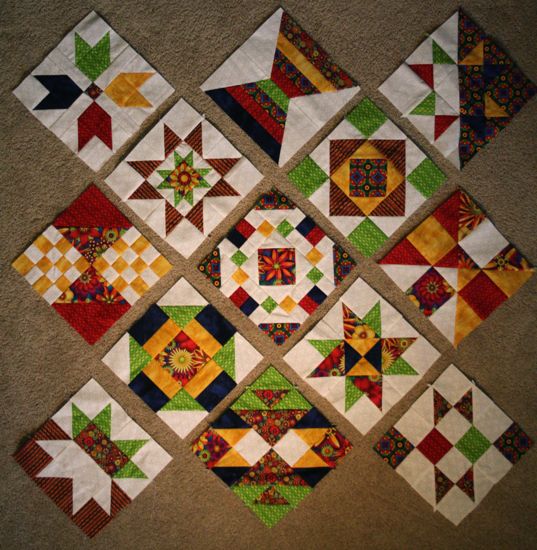 (Sorry about the questionable photo. It's October in Seattle… and I'm not waiting until the next sunny day to take pictures!)
I'm liking this layout at the moment. I definitely want to put something between the blocks but haven't yet decided between sashing (and if so, how wide should the sashing be?) or putting squares between all these blocks (although that would probably make the final quilt too white?). I've got some leftover fabrics from these blocks; I wonder if there's enough to use for the triangles on the edges and corners?
Save
Save