Sampler quilts haven't ever really been my thing. I tend to like a more coherent look, which is weird if you've ever seen my interior decor aesthetic. Our living room isn't matchy-matchy at all, although I will confess to a certain amount of post-purchase, pre-delivery angst regarding our new dining room table and whether it would at least not clash with the chairs we already had. (In case you're wondering, it's worked out fine.)
So, it's a little odd that I've been working on the Blogger's Block of the Month since last fall. Every month, a different block. Sure, I'm using a stable group of fabrics, but still, it's a sampler quilt. It's not going to be as coherent in the end as the quilts I've made in the past.
But what's odder is that I've gone and signed myself up for two more of these things. Craftsy announced a Block of the Month right after the first of the year. I've been somewhat intrigued by the Craftsy thing and a free class seemed like a good way to try their video-based, any-time access schtick. And then Jeni announced she'd be doing a Block of the Month based on half-square triangles. I don't have any good reason for deciding I'd do that, too, but I did. It looked like fun. Will that do?
Well, here we are at the beginning of February. I've just yesterday gotten caught up with the Blogger's BOM, since I'd shelved working on it in November and December (candy! bags!). I'll hopefully be able to share those blocks soon, just as soon as I can get decent photos. And I've not started the HST BOM at all, although I have A Fabric Plan. More on that to come.
But, I did get the Crafsty blocks done! This not only a sampler quilt (the class outline includes these slashed blocks, English paper piecing, log cabins, Dresden plates and more) but I'm aiming to also make it a stash quilt. All the fabric for the blocks will be coming out of my stash, and perhaps the sashing and binding, too.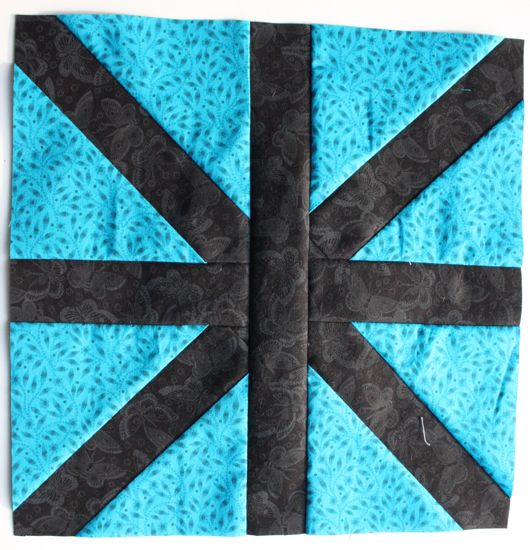 January was about slashed blocks. They are simple enough to do – you don't have a lot of fussy measuring and cutting in these. And I do like how these came out. Especially this "wonky pound sign".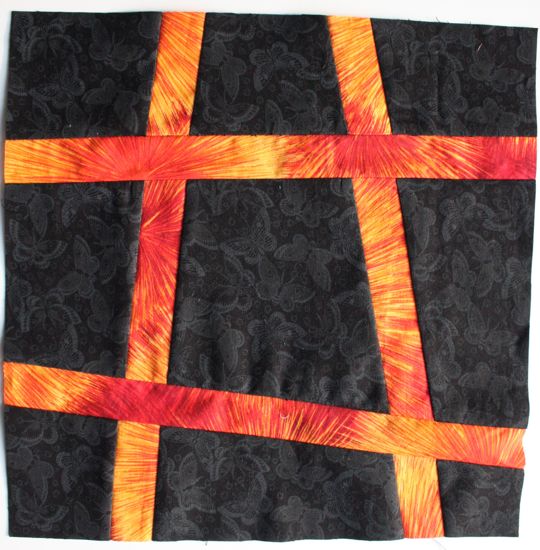 But I can't imagine a whole quilt of these. Especially not the pound sign. It's easier to imagine a quilt made entirely of asterisk blocks, but I'm not sure I'm going to add one to my list of Quilty Inspiration. Which is very string/scrap centric right now.
What if I made the background of the asterisk blocks out of scrappy squares and then slashed them into asterisks?