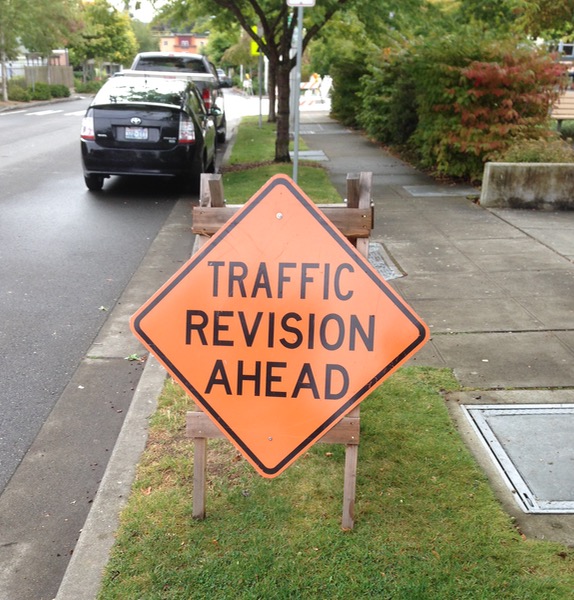 When the designers sat down to reshape our neighborhood so many years ago, I think they must have forgotten certain details of human nature. Turns out that if you build a oval park and completely surround it with roads, sooner or later drivers will think it looks a lot like a race track and drive accordingly. This is especially problematic when there's a park in the middle, with a porous border leaking kids chasing runaway balls.
Somehow we got lucky. Not only has no one been hit near our Central Park (although there have been close calls), but there are folks in our community with the connections and know-how to do something about infrastructure design goofs like this. Which is how our little south-end mixed-everything community got on the City's Pavement to Parks list.
Like any public project, this reclamation of space took longer than expected.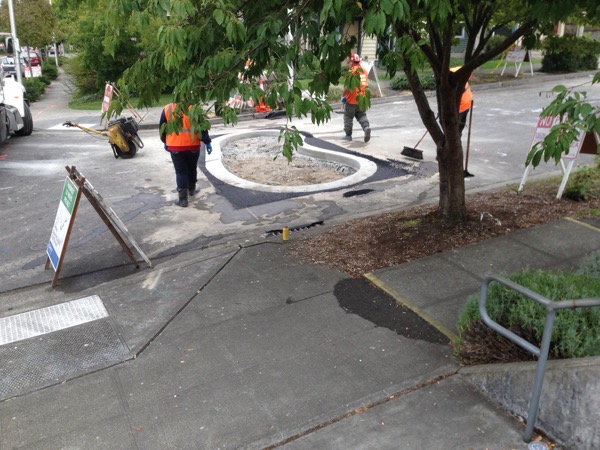 They dug up portions of the asphalt road surface in late August,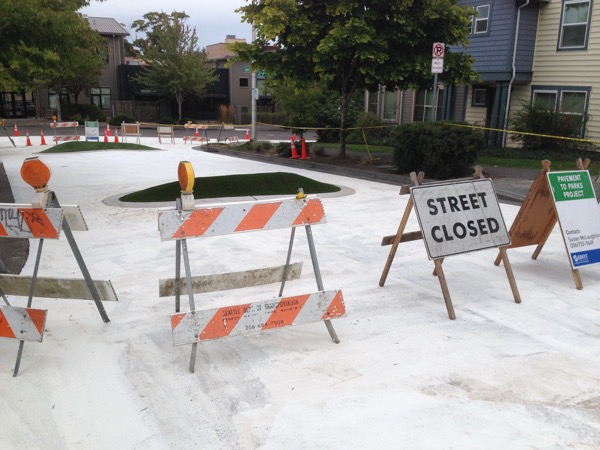 built little astro-turf hills,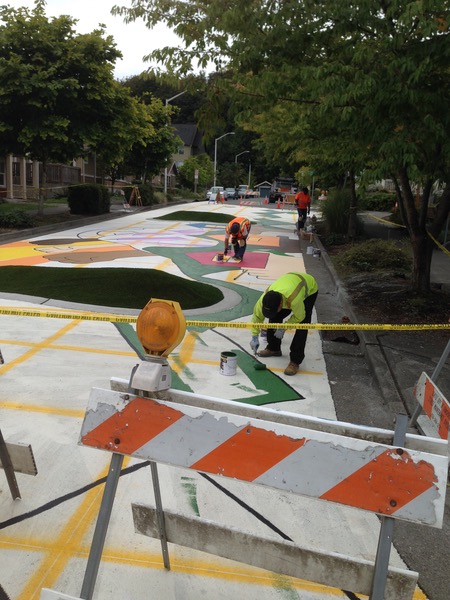 painted, then repainted when the rain fell too soon,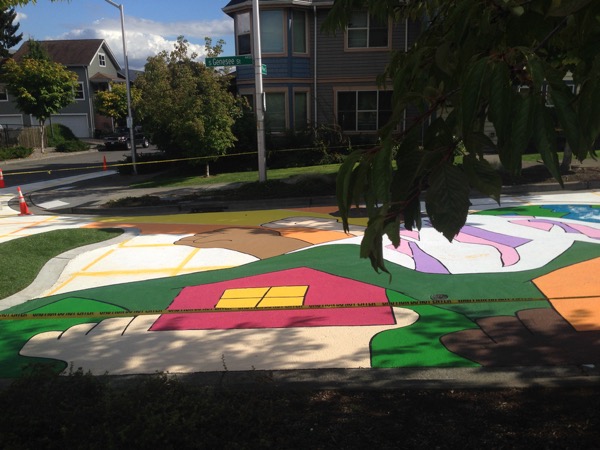 and finally held the official opening event in late October.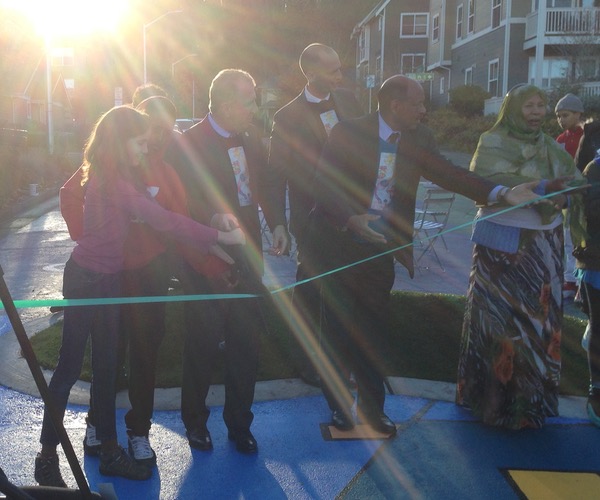 (I'd like to say that Caitlyn was involved in the mural project but no. The mural was designed by a group of local teens who drew on the diversity present in our community for the imagery. Most of the painting was done by SDOT crews. But Caitlyn managed to get herself front and center with the Mayor and his extra-large ribbon-cutting scissors during the opening party.)
I have two reasons for celebrating this project.  First, I'm so grateful to live in a community where folks step up to address needs like this.  Our Central Park with its ring roads could have easily been a source of tragedy in addition to annoyance.  The hope of both community members and project leaders is that this conversion of a small bit of road to pedestrian space calms traffic throughout the community, making for safer spaces for everyone.  Second, I believe we're long overdue to reclaim spaces dedicated to the well-being of the automobile and return them to the people.  We can improve the livability of our urban spaces when we take back space now given over to cars, whether parked or in motion.  That our neighborhood gets to be on the front lines of this makes me happy.