Welcome to March! I've got little daffodils blooming in the backyard to remind us that it's not going to be cold and gray forever. It can rain some more, though. I'd feel better heading into summer with more snow in the mountains first.
Back at the beginning of February, to help my grandmother celebrate her 90th birthday, we took a week off from the chill of Seattle and trekked to California. We had a lovely birthday dinner with family, and Caitlyn got to spend time with her cousins, whom we don't see nearly often enough.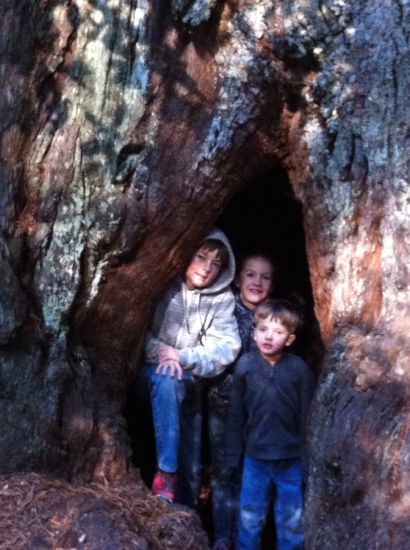 The adults managed to pry the kids away from binge sessions of Minecraft long enough to go for a hike or two.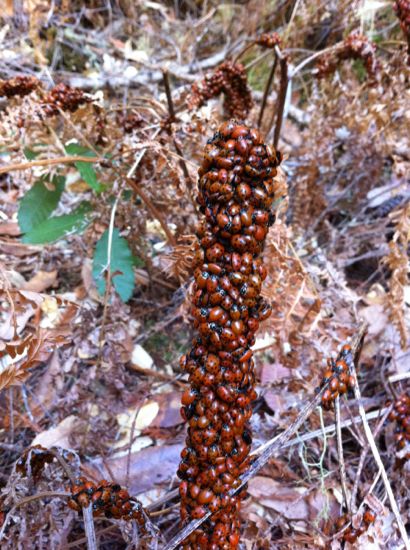 The woods were still cold, although the kids caught some banana slugs in the act of reproduction so I guess it wasn't that cold. These ladybugs were still hibernating, though. It's really tempting to knock some of them into your hand so they'll warm up and crawl around, but then you have to give them back and hope their neighbors will take them in and keep them warm after you walk away. I'd never seen ladybugs cluster like this. Monarch butterflies do something similar, although I've always managed to miss them.


We took a couple of walks by the ocean. When I think "ocean", this is what I see: dark blues, rocks, sea lions, waves dotted with surfers. I guess that's what happens when this is the ocean you grow up with.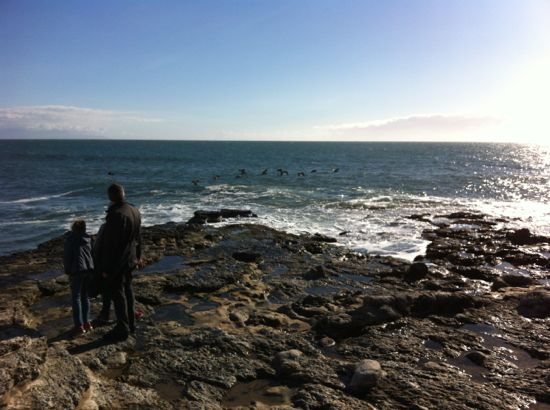 On one of our walks, we saw dolphins, an otter, and a flight of pelicans in addition to the usual population of two-legged marine mammals.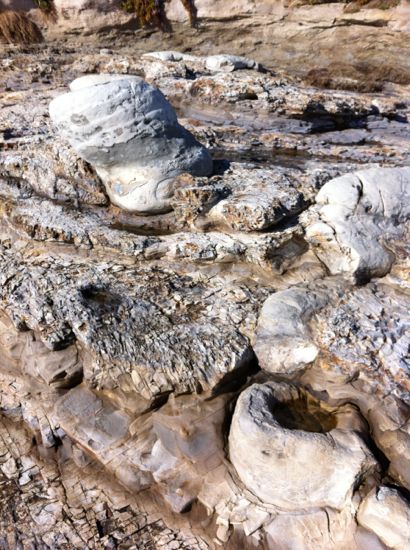 And I got to indulge my inner rock geek! You can't always get to these formations; tide and weather can sometimes make them dangerous or just plain inaccessible. They are Miocene era (7-9 million years ago) cold seeps. Carbon rich gases or fluids (like methane) find their way through the sedimentary stone (Santa Cruz Mudstone, in this case), then react with the sea water, causing a carbonate precipitate. The cold seep structures follow the direction of the cracks in the rock, so they are both horizontal and vertical; the vertical ones look a lot like toilets.
We missed the Super Bowl chaos while we were away. We aren't very good sports fans, generally; we followed the game via Twitter only because Seattle's team was playing. The day we came home, Seattle was celebrating with a parade and a high temperature below freezing. Fun times!
Save
Save