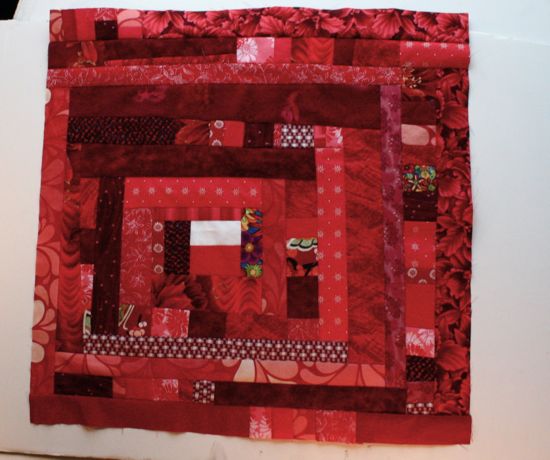 This block is 21 inches square. That's big!
For Sew.Quilt.Give. last month, we were asked to make one block following these instructions from Dining Room Empire. If I ever do something like this block again, I'll do the math ahead of time and make a 4-patch out of it. Twenty-one inches is almost bigger than my cutting mat – this block may not be properly squared up as a result.
Everyone was supposed to make their block one color, out of lots of scraps. We'll see if my red selections turn out to be more saturated than everyone elses. If not, this quilt should be lots of fun when it's all together.
While I'm thinking of SQG quilts, I'll just say that I'm working on assembling the quilt top for my month (March ::hanging head::). Next time it's my turn, I'll need to sketch out my ideas on paper or pick a block that plays well with itself. I didn't mean this quilt to become such A Thing!
Save