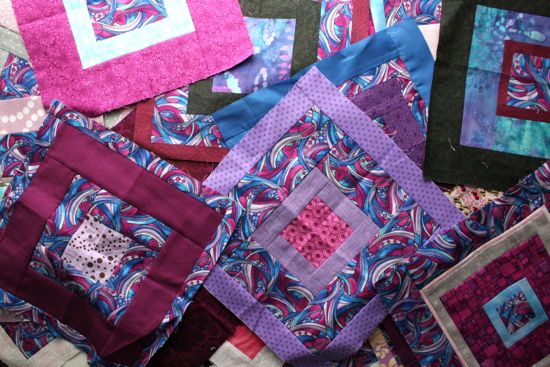 These beautiful things have been sneaking into my mail box for the last 6 weeks or so as the ladies of Sew.Quilt.Give. finish their block assignments for March. I'm waiting on a few more, but I've already collected 24 blocks. With my current layout plan, this is either going to be a redonkulously huge quilt or potentially two quilts. No way is this project going to be done by the end of June!
In the meantime, I've finished the April blocks.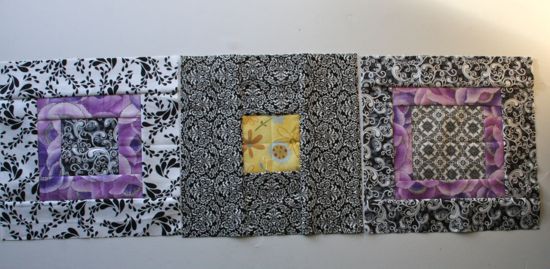 These are super easy and quick! We're doing a version of the Lemon Squares quilt, which isn't that far off from the Square-in-Square blocks we did for March.


See, I even made extras!
In related news, the bee blocks from October are all assembled into a completed quilt. My blocks, of course, are the over-saturated ones. I hope I'm the only one bothered by this!
Save