I'm slowly catching up on all the Block of the Month project I neglected in April and May. These are the blocks for In Color Order's HST BOM.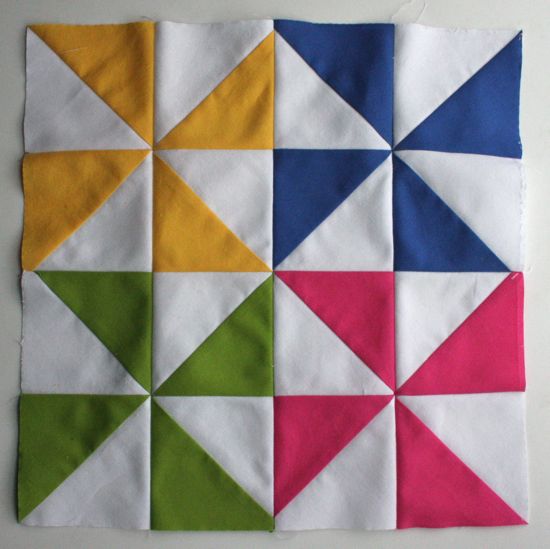 April. I love pinwheels. See?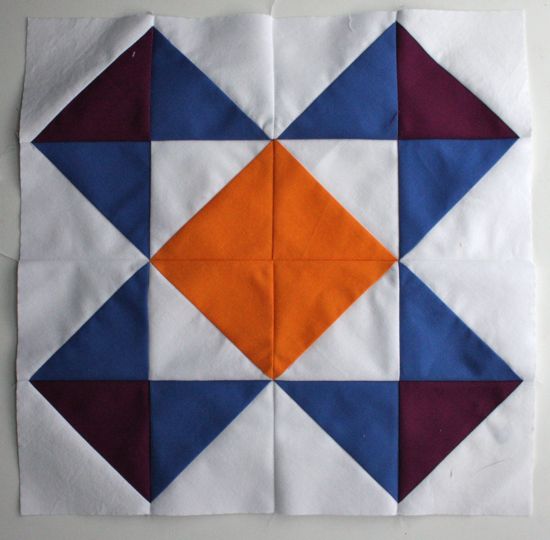 May's block. Probably should have used yellow instead of purple for those corners.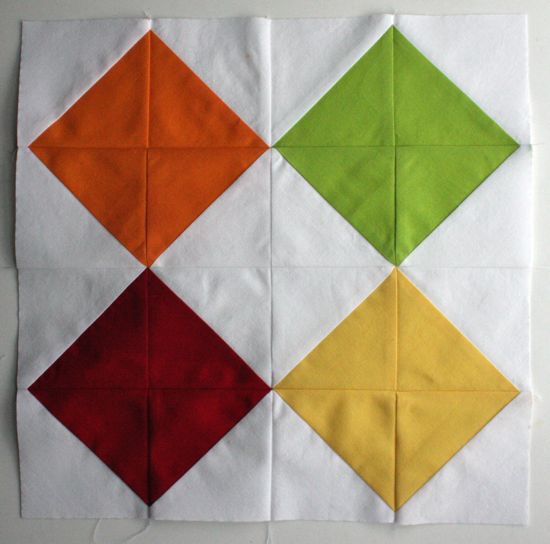 And June. This one makes me think of the Granny Square block that's been going around the Interwebs.
Our sunny days are few and far between, so I don't have a picture of all the blocks so far all together. Maybe next month the sun will cooperate!
Save