I have great hopes for this stuff: Fast2Fuse, a heavyweight, double-sided fusible interfacing. I picked some up with a book of no-sew crafts for kids for Caitlyn for Christmas. The goal is a fabric craft she can do all by herself (while I'm using the sewing machine, for instance). The book comes with tons of templates to copy, cut out, and trace. Use the iron to fuse the fabric to the interfacing and make hats, bags, toys, games, mobiles, cards, boxes. Get out your glue and your sequins and embellish to your hearts' content.
A family member had a birthday this weekend, so Caitlyn and I made a card with some of the Fast2Fuse.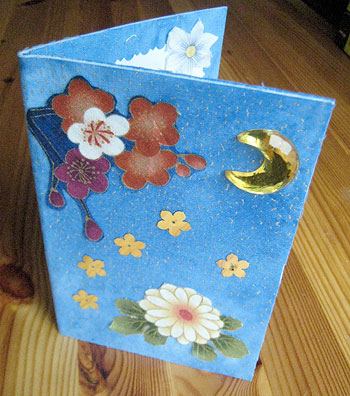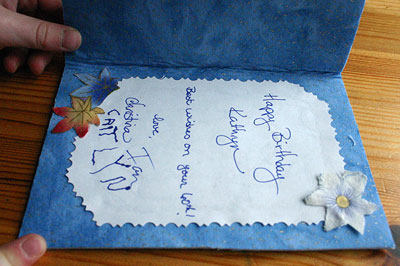 I think the card came out well. And I think we have a successful proof of concept. Time to turn Caitlyn loose with the stuff and see what happens.
Save