The apple tree in the back yard has gone bonkers this year.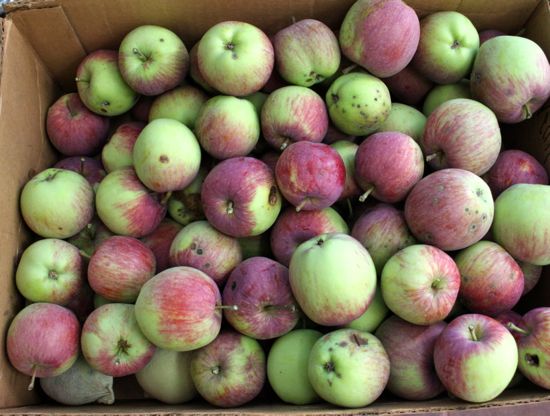 I've made a first run at the apple harvest, filling this box more than half way. The apples are small and slightly underripe (read: pleasingly tart) and bake into lovely things.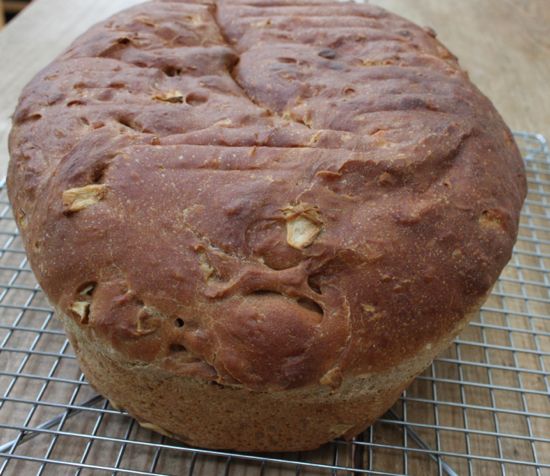 Like this yeast-based apple bread, which smells amazing when it's baking and goes wonderfully with cheeses (we've tried chevre and cheddar so far; brie would be delightful).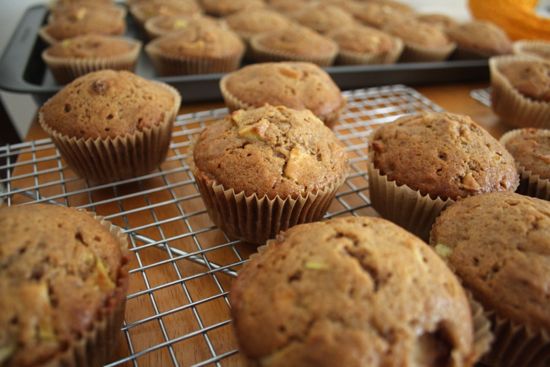 Or these apple muffins. I may have made 6 batches of these for a neighborhood End of Summer community event, and my neighbors may have eaten every single one.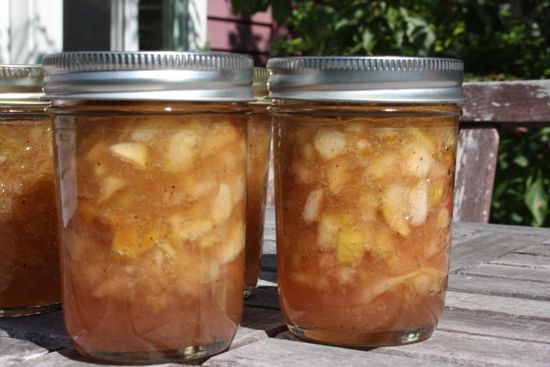 And these jars of apple preserve. Slightly lemony and spiced with nutmeg, it's a bit like having a cup of apple pie filling in a jar. So far, we've put these preserves on toast and on yogurt. I bet they'd be amazing slightly warm and poured over ice cream. Or pancakes.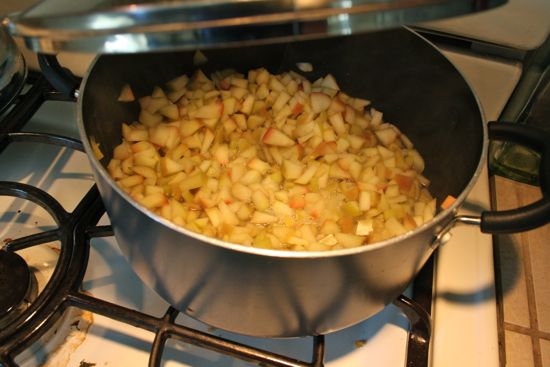 And there were still apples left over, so naturally I made apple sauce. And an apple cake (doused with brandy).
At the moment, there are no more apples in the house. But there are more on the tree, roughly about the same number as I've picked already. And since there are fewer apples on the tree in total, the tree is busy make the remaining apples larger.
Does anyone have a portable apple press? Or a juicer? I could use one of those… Otherwise, you are all going to have to come over and eat Baked Things With Apples In Them.
Save