I've recently discovered Zentangle (it's Jackie's fault). And someday, perhaps, I'll show some of my tangles. Not yet, though.
More relevantly, I decided that I didn't want to carry my tangling supplies around in a beat-up gallon ziploc kitchen escapee. I'm probably breaking all sorts of tangle etiquette by not tangling in a more meditative fashion. Oh, well. Maybe when I'm all grown up I'll figure out how to get up before dawn, write 1000 words, do 30 minutes of aerobic exercise, center myself with a tangle, and be all peaceful, productive smiles for my family at breakfast.
Apparently, I'm not grown up yet.
Anyway. I made a pocket for my tangles.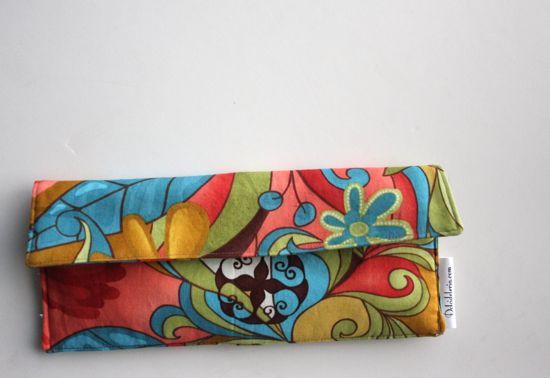 Maybe it's more of a wallet?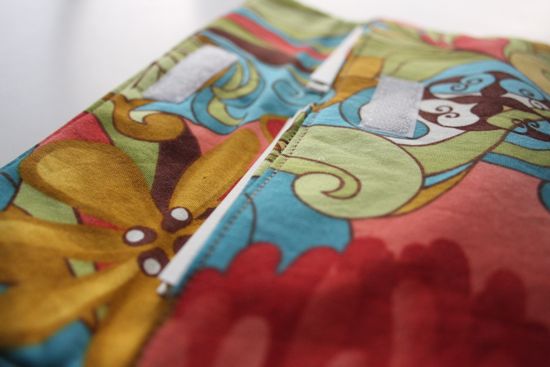 I borrowed liberally from the folded card wallet tutorial at Trillium Designs but then kinda did my own thing. This version is wider, has two tangle tile sized pockets, and has an extra added pocket for pens.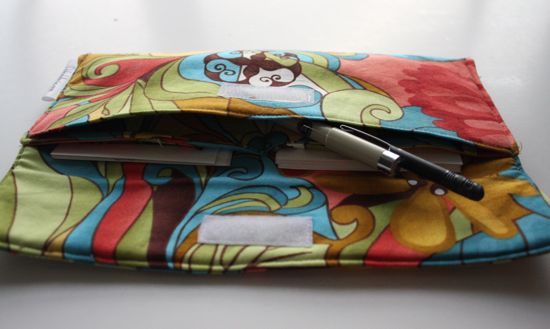 It's not perfect yet. It's too wide. Maybe I should have quilted the whole thing before assembly. The pen pocket seems excessively deep, but the top flap of the whole would need to be longer to close things up if the pen pocket were shallower. Maybe I should have put the pen pocket on the back with it's own velcro?
If I made it less wide and converted the two tile sized pockets to three credit card sized pockets, I bet it would make a nice, simple wallet. Maybe I'll try to take it even smaller, just big enough for some cash and an id, still small enough to fit in a pocket for a trip to the farmers' market.
Maybe I'll make too many of these pockets, getting it just right, trying out each new idea.
Maybe this is how I'll end up with an online store.
Save